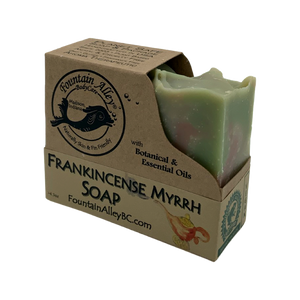 Woodsy, like an trip into antiquity, some of the most highly treasured substances of ancient peoples are in this bar, even gifts for the highest.
VEGAN
Anecdotal Aromatherapy:
Frankincense -Inspiration, inner strength, stability, soothes, calms, balances the mind and emotions, restful sleep, aged skin.
Myrrh-sacred, profound, awakening, confidence, courage, antiseptic, fungicidal, Rejuvenates/revitalizes aged skin.