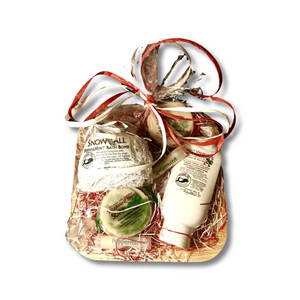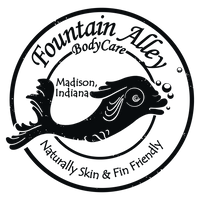 Naturally Skin & Fin Friendly
Fountain Alley BodyCare
is a premium skin care line that is great for your skin and the environment,
with all biodegradable ingredients.

-Made in Historic Madison, Indiana
-Eco Friendly & Biodegradable
-Rainforest Alliance Certified-TM
Testimonials
I had the misfortune of using regular soap recently. I had forgotten the sticky residue feeling it leaves behind. We use soap from Fountain Alley Body Care soap shop. They use essential oils and other natural ingredients. It has never left behind a sticky residue feeling and we've tried multiple kinds. If you are looking for an alternative to regular or liquid soap that is good for you check them out. They do ship too. Small businesses are where it's at.

Amber A via Facebook
I use so many of these products, I do not know where to begin! I guess I'll start small.... the soaps! My favorites are charcoal & lava, frankincense & myrrh, gentle chamomile, and although I just bought some,... the bug go away soap. I cannot wait to try it! I love the Bug Go Away spray, and it really works! No more chemical sprays for me and my family. (And it smells wonderful!) In the winter, my skin is so dry and itchy but not since I have found Body Butter! No more itchy skin for me! Speaking of itchy skin, my dog's fur and skin look and feel great since I've started bathing her with the Soaps for Dogs. The other shampoos I have bought left her skin very flaky and dry. And although the bottle of Soaps for Dogs is small, a little goes a long way. (I have a 90 lb. Doberman Pinscher). I have recently started using the Facial Cleanser and Regeneration Facial Oil. My face looks and feels so much better. Can't wait to see the long term results of using natural ingredients on my face instead of the chemicals of other products. Essential oils.... they have essential oils, so when you come in to pick up your first of many products, don't forget the essential oils... Thank you Fountain Alley Body Care for your fabulous products!!

V Liter via Facebook
I just received my second order from Fountain Alley Body Care and I cannot recommend them enough. They were very prompt and the quality is wonderful.

Kristina C via Facebook
FREE SOAP SAMPLE
We always give a free soap sample with every order. Let us know if you have any allergies in the "notes" section at check out.