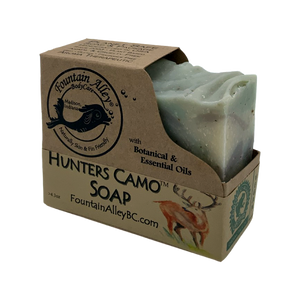 Blend into the woods whether you're a hunter or not with this all natural handmade soap bar made with Cedar Wood Essential oils from North American Cedar trees. Anise seeds add a bit of scrub and are (we are told) a deer and fish attractant-not responsible for animal attacks.. Also shred and add to unscented laundry soap to mask hunting/fishing gear. A great man soap, but women like it too!
VEGAN
Anecdotal Aromatherapy:
Cedar Wood- Balancing, grounding, clarity, good judgment, eases tension and anxiety, calming.​