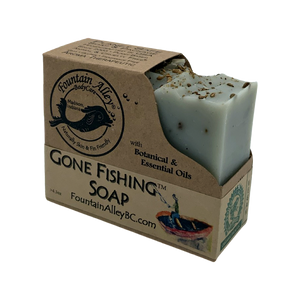 Smells just like the dirt that those juicy worms live in! All natural and handmade with some Anise-a fish attractant! It must work- in some tournaments it is against the rules to carry a bottle of anise oil in your tackle when fishing.  Not just for fishermen, but anyone who loves the smell of the good earth below our feet.
 VEGAN
 Anecdotal Aromatherapy:
Proprietary blend of oils-helps hide human scent and is insect repelling! Also Fish attractant.