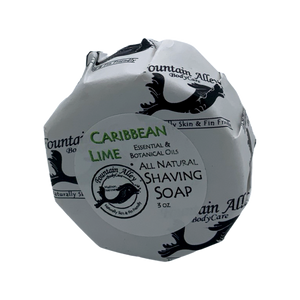 Caribbean Lime- The classic pirate scent from the islands!
Bay Rum with Lime and Clove to spice it up.
The green clay in the soap gives your razor a better "slip" across the skin. A very popular soap in our store. Create a lather with your hands or our shave brushes on the 'men's items' page.
LONG LASTING, all natural and handmade.
Anecdotal Aromatherapy: Lime- antiseptic, antiviral, astringent, uplifting, acne, skin care
Bay Rum- Skin infections, calming, antiseptic, anti infectious.
VEGAN
Uses- Shaving, may be used as a body bar as well.
2.75 oz.