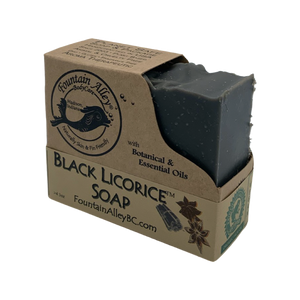 For Licorice lovers only! Anise Seed Oil lends itself to this licorice smelling, all natural, handmade bar, reminiscent of 'ye ole' candy store, sweet and rich. Animals can be attracted to anise oil, so don't use when camping in areas where dangerous animals roam, unless of course you're a hunter and want to attract them! Great to rid the hands of bad kitchen odors.
VEGAN
Anecdotal Aromatherapy:
Anise Oil-promotes balance and harmony, anti-spasmodic.
Vanilla-Harmonizing and sweet.