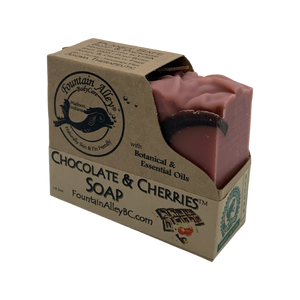 Wonderful Cherry smell with added Sweet Vanille Soap-looks like Chocolate in the Cherry scented soap. It's so beautifully, deliciously fun to use. People come in the store and tell us they don't know whether to eat it or rub it on them! (Don't worry, it will NOT taste good.) We used to make this only around the holidays but customer demand has caused this bar to be a permanent part of the family.
VEGAN
Anecdotal Aromatherapy:
Bitter Almond-anti-fungal, antibacterial, anti-viral.