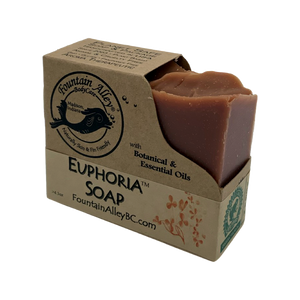 ​Euphoric! The essential oils in this bar are known to be Euphoric and a wonderfully heady scent. We throw in some Hempseed oil for it's soothing attributes. This all natural and handmade soap is loved by men and women both.
 VEGAN
 Anecdotal Aromatherapy:
Sandalwood-acne, skin care, relaxing, stress tension, antiseptic, antidepressant, aphrodisiac,
Jasmine- Romantic, eases emotional constriction, warming, euphoric.
Neroli- soothing and deeply relaxing, stress, anxiety, aphrodisiac.