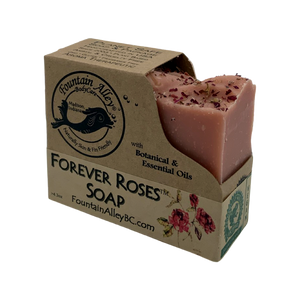 ​Floral, Sweet, Enchanting, Romantic blend of essential oils including real rose, sprinkled with Rose Buds and Pink Kaolin Clay throughout. All natural and handmade, great on the face for normal skin types as the clay is known to absorb oil, dirt, and bacteria.
VEGAN
Anecdotal Aromatherapy:
Rose-Relieves Tension, depression, sadness, soothing to children, appease envy, anger, nervous system, circulation.
Geranium-fresh, harmonious, quieting, anti septic, antifungal.