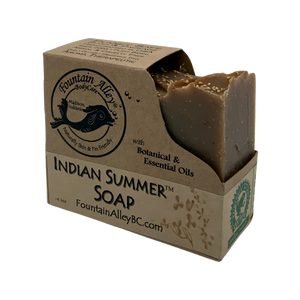 This is a blend of patchouli and vanilla, with a hardy scrub of strawberry seeds. Not as hippyish as straight Patchouli, the vanilla warms it just like an Indiana Summertime day, warm, sweet, earthy, all natural, and handmade.
VEGAN
Anecdotal Aromatherapy:
Patchouli-Strong, earthy, peaceful, grounding, calms stress and anxiety, anti septic, anti-fungal antibacterial, insect repellent.
Vanilla Absolute-warming, mental clarity, natures ancient perfume.