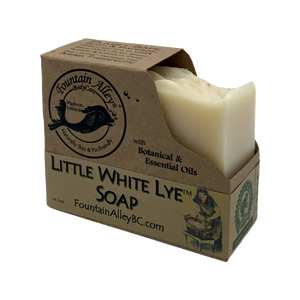 Asked for again and again, this all natural, handmade soap bar is plain and simple soap, much like grandma used to make except we don't use any animal fats, only botanical oils in keeping true with castile soaps. Also use in place of the other old fashioned lye soap bars for laundry soap.
VEGAN
Anecdotal Aromatherapy:
None added. But something about real soap just smells good and clean.