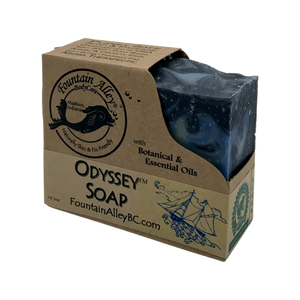 This essential oil blend smells as amazing as this bar looks. It's an earthy, complicated scent to explain. Men and Women alike love the scent. Added layer of Charcoal and Black Lava Salt give this bar a great detox feel. Super-fatted with Hemp Seed Oil. You can't beat this soap.
VEGAN
Anecdotal Aromatherapy:
Vetiver- Oil of tranquility, eases tension, fear, aids insomnia
Cypress- peace, strength, eases anxiety, lymphatic drainage, cellulite.
Patchouli- strong, calms stress, antiseptic, helps regenerate skin cells.