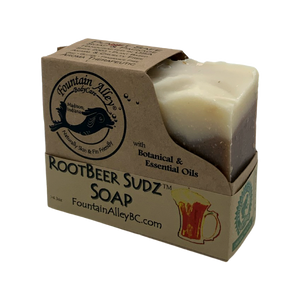 What a shower or bath treat! The scent is just like root beer and this has been a great bar to get those 'reluctant for a routine shower' Tweens under the water and sudsing up! With real Birch oil and a bit of honey to sweeten it, a star is born, all natural and handmade of course.
Beegan (contains Local Honey)
Anecdotal Aromatherapy:
Birch- anti bacterial, skin soothing, eases depression.