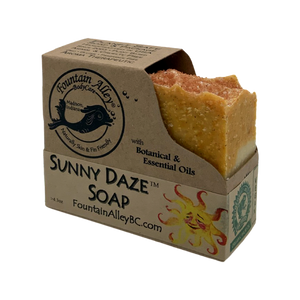 This is an elusive blend that doesn't smell like any of the essential oils separately, but a wonderful orchestra of them all wrapped up in this all natural handmade soap! You may hear the oranges, then you may hear the geranium, but all in all you hear (smell) something I only describe as a Sunny Daze. It's considered a blend to "reintegrate harmony." It's a salt bar, so it feels great on the skin!
VEGAN
Anecdotal Aromatherapy:
Orange-cheerful, solar energy, harmony,
Ylang Ylang–inspires creativity,
Patchouli-Peaceful, grounding,
Geranium-harmonious, eases anxiety,
Neroli- confidence, relaxing.